Board of Directors 2021 – 2022
Patricia Driscoll
Director
Ron Jones
Treasurer
Ron currently serves as Partner with Jones & Associates, looking into the needs of small businesses and their owners in Southern New Brunswick. Prior to his current venture, he was Controller for McDonalds Restaurants and also had a stint with Brookville Transport and Deloitte in his early career.
Ron is a CPA, CMA and obtained his Accounting bachelor's degree from UNB and attended Simonds High School.
Ron is currently based out of Rothesay and a father of 3 children. In his idle time, he enjoys boating, hiking, golfing, driving his ATV and spending time at his cottage.
Louise Carson
Secretary
Louise Carson has delivered meals since 2005. For the past 15 years, Louise has been retired from Bell Aliant. In her retirement Louise has been involved with the Canadian Red Cross as a Personal Emergency Member responding to local fires and as an Emergency Responder Team member responding to major events such as floods and fires. Louise has deployed to Manitoba, Quebec and North Carolina. Louise is the proud mother of 2 children and grandmother of 2 grandsons.
Karen Stephen
Director
Karen Stephen has been a member of the Meals on Wheels Board of Directors for many years after having previously served on the Board as President.  She has a Master's degree in Public Health Nutrition and worked as Public Health Nutritionist in Saint John. She has been active as a volunteer in the community for many years.
Patrick McCaffrey
President
Gayle Powers
Director
Christina Harvey
Director
Tammy Brine
Past President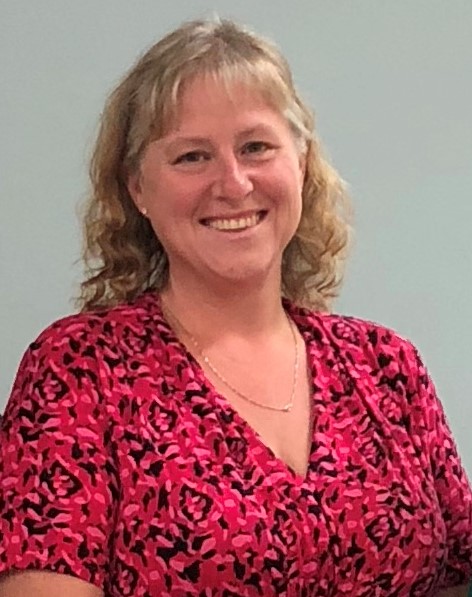 Tammy is a proud stay-at-home mom who fills her time by taking care of her immediate and extended family. Tammy has had her Class 1 commercial Drivers License for over 18 years.  She drove team with her husband throughout the United States and Canada for several years. She and her husband are still in the trucking business owning one truck which her husband operates while she looks after the business side.
Tammy is currently President and Office Coordinator of the Saint John Community Christmas Exchange, an organization very close to her heart as she feels that every family in greater Saint John deserves to have a Christmas, especially children. She has worked with them since 2004.
For the past two tax seasons, Tammy has also given time to the Community Volunteer Income Tax program.
Tammy lives in Saint John with her husband of 20 years Christopher and daughter Sophie. When Tammy is not at home, volunteering or at her daughter's activities you can find her camping or out on the water with family and friends.
Natalie Johnson
Director
Natalie is a Finance Manager at Bell Canada and has worked in Taxation, Capital Asset Reporting, and Network Finance over the 4 years she has worked there. She holds a Bachelor of Business Administration from the University of New Brunswick Saint John and has her Chartered Professional Accountant designation.
Natalie has been with Meals on Wheels since April 2018.
Natalie lives in Quispamsis, New Brunswick and in her spare time she likes to read, hike and ski.
Jim Carson
Director
Jim Carson has delivered meals for the past 5 years. For the past 15 years Jim is a semi-retired school bus driver in the Hampton area, before that he was self-employed Jim has been committed to volunteering since he was a teenager. He was involved in the Army Cadet movement for 26 years, retiring as a Major in the Canadian Army. He was very involved in his children's sports activities including team manager and official.
Jim is now involved with the Canadian Red Cross as a Personal Emergency member responding to local fires and as an Emergency Responder Team member responding to major events such as floods and fires.
Jim has deployed to Manitoba and Quebec. Jim is very proud of his 350 blood donations with Canadian Blood Service. Jim is the father of 2 children and grandfather of 1 grandson.
Joanne Head
Director
Theresa Gordon
Director
Denielle Poirier
Director
Daniel Gallant
Director
Daniel is a Senior Accountant at Deloitte and has worked in Corporate Taxation, Assurance, and Financial Reporting over the 4 years he has worked there. He holds a Bachelor of Business Administration with a major in Accounting from Université de Moncton and has a College Diploma in Business Administration with a major in Accounting from Collège Communautaire du Nouveau-Brunswick.
Daniel is bilingual, French, and English and has recently joined Meals on Wheels.
Daniel is from Moncton, New Brunswick, but for the past 5 years calls Saint John, New Brunswick, home. In his spare time, he enjoys, hiking, his two dogs and spending time with his son, family and friends.